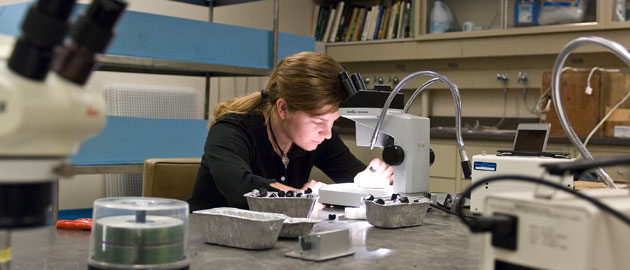 Laboratory Safety and Animal Care Training
These training sessions must be completed prior to student teaching, and documentation of completion must be presented as part of the Gateway Portfolio. Please make arrangements for the training early in the semester.
Laboratory Safety. Students must attend the Biological Waste Handling & Disposal and Laboratory Safety & Chemical Waste Disposal workshops offered by SIU's Center for Environmental Health and Safety . Check the CEHS website or contact Ami Ruffing for dates and times. Download the certificate of completion here and have it signed by the workshop instructors; this is the Gateway artifact.
Animal Care. Students must complete three online training modules provided by SIU's Institutional Animal Care and Use Committee (IACUC): Working With the IACUC, Minimizing Pain and Distress, and an animal-specific module (choose any one of the available options). Contact Karen Rowland or Amanda Ingram in the Laboratory Animal Program to access the modules. After passing the modules, students will receive a Completion Report via email; this is the Gateway artifact.